Wyoming Follows Idaho and Montana, Petitioning the U.S. Fish and Wildlife Service to Delist Grizzlies
On Tuesday, January 10th, 2022, Wyoming Governor Mark Gordon submitted an official petition to the U.S. Fish and Wildlife Service. The petition argues that grizzly bear populations within the Greater Yellowstone Ecosystem (GYE) should be moved from Federal to State management.
Wyoming joins Idaho and Montana in a joint effort to recognize the progress of grizzly bear population recovery efforts and move the management of those populations to the state level. In addition to the petition, Governor Gordon made his outlook clear in a statement:
"This is an extraordinary and monumental success story for species recovery and should be celebrated. The GYE grizzly bear is ready to join the ranks of the bald eagle, American alligator, peregrine falcon, and brown pelican as receiving proper recognition as a thriving, recovered, and stable species."

(source)
The FWS can deny or approve the petition for further review within 90 days of its submission. The three petitioning states have also worked together to develop management plans within their states. According to studies referenced in the petition, there are an estimated 1000 grizzlies within the GYE.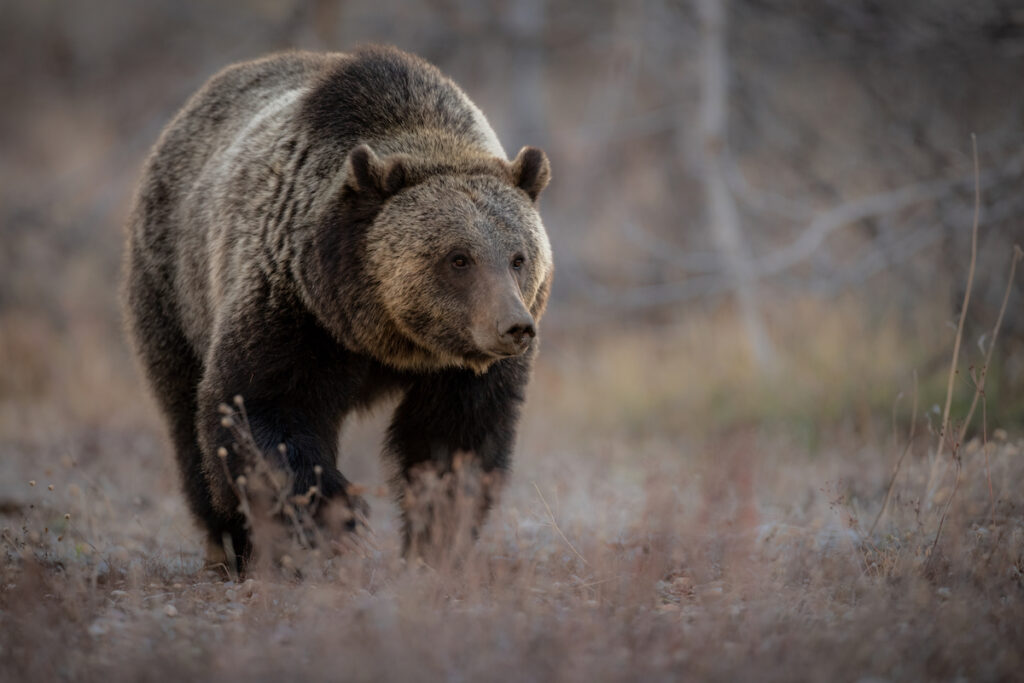 Previous Efforts to Delist Grizzlies in the GYE
Past efforts to delist grizzly bears have met resistance in federal court. After the Fish and Wildlife Service removed grizzlies from the Endangered Species List in 2017, a federal judge restored those protections the following year. (source)
Opponents of the limited delisting express concerns over the state of grizzlies across the country. Grizzly bears have not yet met their recovery goals in all American ecosystems. Until this is the case, federal courts may not allow the transition of management.
Healthy Natural Habitats Lead to Historic Resurgence
There is widespread acknowledgment, however, regarding the positive trend for grizzly populations in the GYE. In the following article, the National Parks Service provides a thorough history of listing and delisting from 1975 to 2018: Grizzly Bears & the Endangered Species Act.
The NPS cites successful efforts to preserve healthy habitats as a major contributing factor to the bears' recovery. In fact, even using conservative estimate models, the NPS states the grizzly population increased from 136 in 1975 to 728 in 2019. Improved regional habitats and fewer instances of human conflict have helped make this a reality.
Read More: Celebrating 100 Years Since the Appalachian Trail's Inception