Romeo Bravo Software Products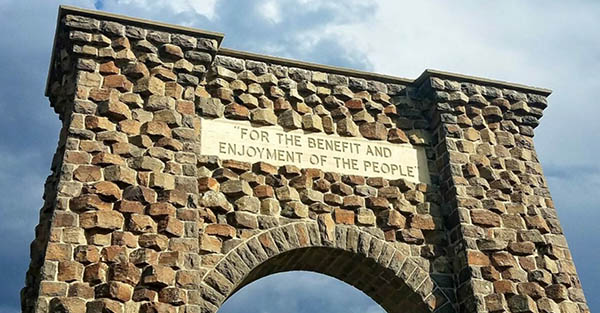 NEW for 2022 | A Web-Based Property Management Like No Other
When Romeo Bravo Software acquired Lodge-ical in January of 2020, we did so with the goal of creating the best property management software on the market.  After more than two years of steadfast and careful software development, and hundreds of hours of  consultation with owners and operators of ranch and lodge properties, we are proud to launch Yellowstone, a web-based property management system that changes the game.
Yellowstone Features Include:
Reservation Management &  Enhanced Room Calendar
Activity Scheduling w/ Week & Month Calendar View
Guest Correspondence & Automated Email
Enhanced POS System
Inventory Management for F&B & Retail
Housekeeping Management
Robust Accounting & Financial Reporting Features
Occupancy, Business Performance, & Analytical Reports
Employee Task Assignment & Notifications
Guide & Employee Scheduling
Location and Public Land Use Reporting
Fleet Management & Transportation Scheduling
Secure User Access & User Permissions Control
PCI Compliant Digital Payment Processing
Optional Online Booking Integration
Web Based Access w/ Any Internet Capable Device
Enhanced User Interface
Mobile, Tablet, Touchscreen Compatible
Prompt and Personal Customer Support
And a whole lot more…
Online Booking Engine & Availability with Payment Processing
All-inclusive and a la Carte Packages
Secure Inventory Management with No Double Bookings
Real-Time Integration with Yellowstone or Lodge-ical
Fixed Day of Arrival and Departure
Dynamic Pricing
Accommodate Any Length of Stay, from 1 Night to 7+
Blackout Rooms or Date Ranges
Easily Turn Online Booking "Off" or "On"
Room Calendar and Availability Search
Guest Information Capture at Time of Booking and Populate in Lodge-ical or Yellowstone
Payment Processing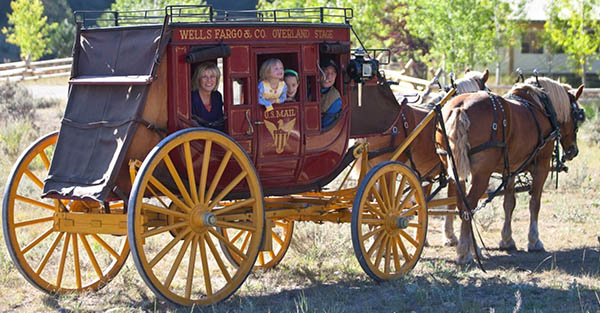 The Original Property Management System for All-inclusive Dude Ranches, Hunting and Fishing Lodges
Lodge-ical is an "old school" favorite especially with operations transitioning away from pen & paper workflows for the first time.
Lodge-ical Features Include:
Cloud Based Access
Sales & Reservations Management
Room Calendar
Financial Management & Billing
Activity & Guide Scheduling
Email Correspondence & Communications Log
Membership Features & Billing of Monthly Dues
On-Site E- Waivers
Target Marketing
Inventory Management
Barcode POS System
Food & Beverage Management
Export to Excel & PDF
Employee Task Assignment
Housekeeping Management
Time Clock & Payroll
Location & Public Land Use Reports
Guest Preferences & Personal Details Tracking
VIP Itinerary Builder
Kennel & Bird Dog Management
+50 Analytical & Operational Reports
Integration with Project Zenith (see product description below)
Legendary Customer Support
 And much more..
Whether you operate a guest ranch, fishing or hunting lodge Lodge-ical has the tools that you need to increase profitability, streamline your operation, and upgrade the experience of your guests.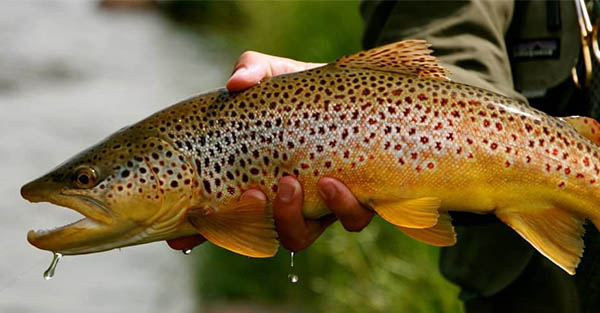 Web-Based Scheduling and Management Tools for Outfitters & Guides
Guide Pointer is a web-based software that gives outfitters and guides all the tools they need to manage scheduling, reservations, lodge & tent camp reservations, clients, guides, hosted destinations, multi-day packages, automated correspondence & confirmations, billing, payroll and other resources.
Guide Pointer Features Include:
Assignment Scheduling
Assignments are at the heart of Guide Pointer, matching up clients, guides, and water sections for specific dates. In other words: know who is doing what, where and when.
Client Correspondence
Sending confirmations and thank-you notes to your clients is a snap with Guide Pointer. Just specify some details and hit "send".
Client and Guide Management
Save all the details for the people that make your business run. Find specific clients and guides with easy and fast searches.
Activity and Lodging Management
Keep tabs on the resources that your clients depend on. Guide Pointer manages the activities and lodging accommodations available to your clients. Match clients with available guides and schedule full days, half days, partial days, or multiple assignments with our trip booking system. 
Detailed Reporting
Gain critical insight into the data behind your business. Guide Pointer provides helpful data visualizations and tables so you can quickly analyze the key metrics driving your business.
Guide Tools
Guides can log in and gain quick access to the things that matter: trip assignments; payroll forms; important client info, destination info, shop policies, procedures and internal message boards.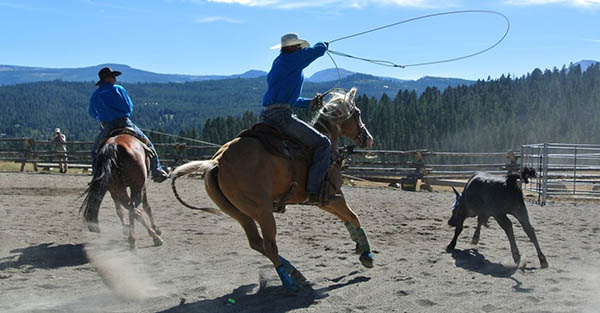 Online Booking and Property Management Tools Designed with Guest Ranchers In Mind
Make sure your business is prepared to provide an online booking experience that is authentic to your property.
Romeo Bravo Software's Online Booking Engine Supports the Following:
Ranch Bookings is making it easy for guest ranches to engage more guests, manage their stays from top to bottom, and keep them coming back. With our platform, you can target the guests that are interested in your offering and deliver an experience they'll remember for years to come.
Create a Better Online Booking Experience & Show Real-Time Availability
Use real-time calendar availability, online deposit payments, and more to help provide customers with a better reservation experience that starts from the first click.
Simplify Administrative Tasks
Gather the information you need to give your guests the vacation of a lifetime.
Stay in Contact with Guests
Automate emails and reminders to guests, and send satisfaction surveys.
Guest Satisfaction
Give guests the best experience by streamlining booking and allowing them to create their dream getaway online.
Save Time
Ranch Bookings helps you and your staff save time, collect detailed guest information, and reduce overall costs for your ranch.
Get More Reservations
Attract and book more guests from more places with the 24/7 convenience of booking online and best-in-class customization.
Analysis at Your Fingertips
Unlock powerful analytics tools that allow you to review and evaluate your booking history and sales data.
Capture Guest Data Instantly
Create a streamlined booking experience that gathers every aspect of your guests' information in a single process.
Online booking gives operators of ranches and lodges greater flexibility, and allows them more control over how and when your customers book. Your guests will complete the booking on your website and never directed to a 3rd party. Online booking works 24 hours a day and 7 days a week for a fraction of the cost it would require to staff similarly. Most importantly, as the trend of booking travel online grows in popularity, you can maintain a competitive edge, and continue to attract new customers to your destination. 
Start a new revenue stream, add online booking as a component to your reservations strategy, increase profitability, and upgrade the experience of your guests at the point of sale.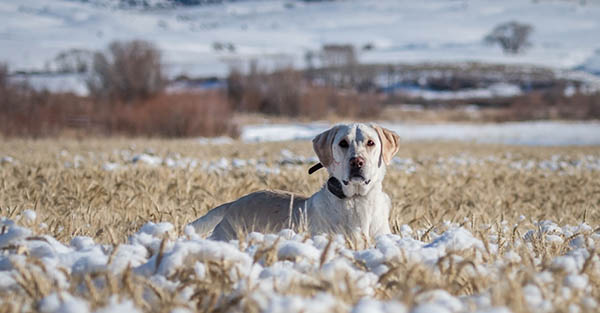 Project Zenith is an Indispensable Smartphone App for Hunt Managers & Guides in the Field
This is a smartphone app designed and field tested by hunting guides. Project Zenith is fully mobile and integrates directly with your Lodge-ical property management system. Project Zenith supports guided wingshooting, big game hunting, fishing, and trail riding experiences, plus enhances your guest and team member experience. Facilitating real time communication straight from the office to the field, guides have easy access to all the details of their next trip immediately after the activity is entered in Lodge-ical. 
Project Zenith Features Include:
Two-Way Communication between Mobile App and Lodge-ical
Hunt Planning 
Client Information & Hunter Detail Management
Guide Scheduling
Bird Dog Assignment
In Field Shotgun Rental
In Field Ammo Sales & Inventory Tracking
GPS and Hunt Area Mapping 
In the Field Photo Upload
Bag Log and Game Bird or Exotic Species Inventory Manager
Field to Office Billing 
Legendary Customer Support
And much more…